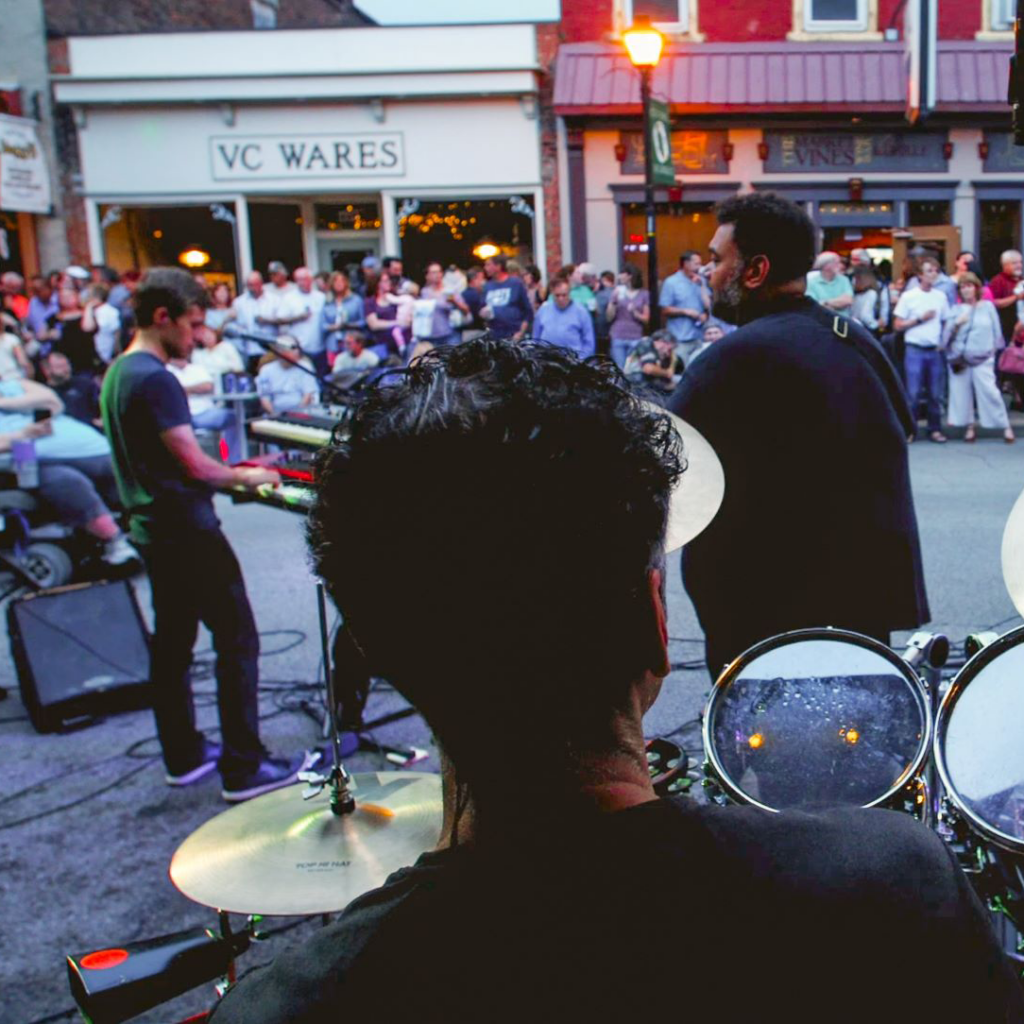 Wheeling Heritage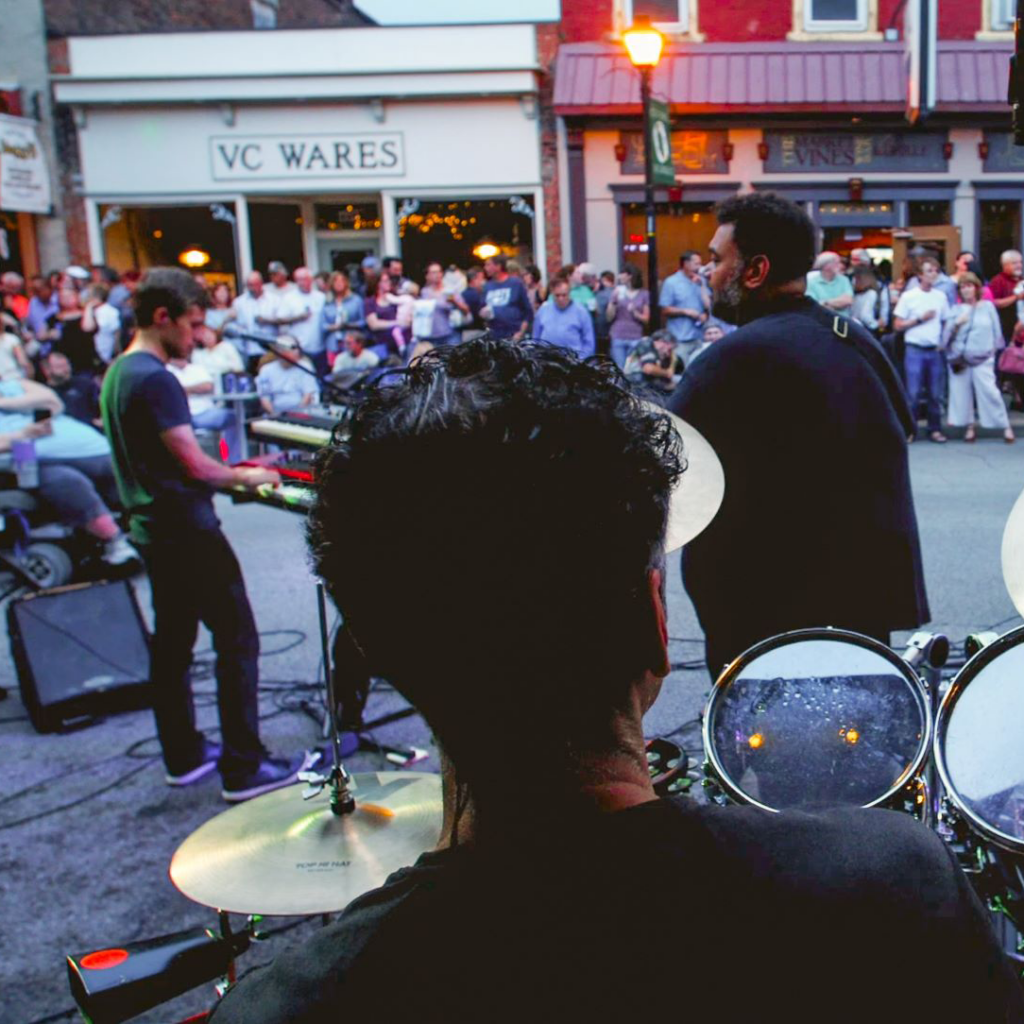 Wheeling Heritage
Mission Statement
Our mission is to be a catalyst for the revitalization of Wheeling.
Name of Public Space
Market Street Plaza
Website
Organization Overview
Our focus on revitalization through preservation is helping to shape our community, preserving Wheeling's sense of place while illuminating its bright future.
Like many communities, our downtown saw disinvestment as retailers left for malls, large businesses went to industrial parks, and the suburbs became a more desirable place to live. What was once the traditional economic hub and cultural heart of the city was left behind—and so were those who lived in downtown neighborhoods.
In response to this, we have focused our work in our downtown historic district to enhance the quality of life, stimulate economic development and reignite a sense of pride in our community. Through our work in the areas of historic preservation, small business development, the arts and grantmaking, we have helped make downtown more vibrant and welcoming to people from different socio-economic demographics.
One such program that we offer is a free, outdoor music series called Lunchtime Live! This monthly afternoon concert series encourages local residents and people working in the downtown area to spend their lunch break listening to live music and support nearby eateries. The program was initiated in 2018 and 2019, and will continue this summer in 2022.
In our eyes, a great community works for all of us. From the young entrepreneurs hoping to stay and grow a career here to an older, disabled individual who deserves a high quality of life and easy access to necessities, and everyone in between. Programs like Lunchtime Live! reach hundreds of people each summer and we know that there is an opportunity to provide more experiences like this to the community.
Proposal Details
How will your town or city benefit from a Levitt AMP [Your City] Music Series and how will the series reflect the three main goals of Levitt AMP: 1) Amplify community pride and the city's unique character; 2) enrich lives through the power of free, live Music; 3) illustrate the importance of vibrant public Places?
We believe that in order to create a place in which people want to live, they need to have arts and cultural amenities. Receiving the Levitt AMP Wheeling Music Series grant would allow our city to offer residents and visitors a unique experience in the heart of our Downtown District. The proposed site for the concert series—Market Street Plaza—is situated in the middle of substantial growth and is a prime location for such investment.
Within one block of the plaza, two new apartment complexes are under construction and will be completed during the award period if selected for the Levitt AMP Wheeling Music Series. The Wheeling-Pitt Lofts will provide 128 units in their complex located less than one block south from the plaza. The Doris on Main will provide 46 workforce housing units one block north of the plaza. With an influx of people living in Downtown Wheeling, having amenities such as live music will help attract more people to Wheeling, and retain our new downtown residents.
Being a part of the Levit AMP [Your Town] Music Series will also make it possible for local artists to show and sell their work so they can be financially successful. Wheeling Heritage is already connected with local artists, entrepreneurs, and musicians who we would plan to incorporate into the programming for the music series.
We have formed extraordinary partnerships with local economic and community development, preservation, and tourism entities, as well as all levels of government to tackle our community's most catalytic projects. We know that the Levitt AMP Wheeling Music Series will build on this success and give our community another thing to be proud of.
Explain how the Levitt AMP [Your City] Music Series will play a role in enlivening the selected public space and surrounding areas.
Market Street Plaza is located on the northern end of our downtown historic district and is a hub for economic activity. There are several local businesses that are located directly along the plaza and the surrounding block. This includes 7 restaurants or coffee shops, a candy store, a popcorn shop, and a clothing store.
Despite having a growing small business community and several larger corporations located in this area, there have been fewer opportunities for recreational activities in this space. We believe that the Market Street Plaza has the potential to be a gathering place, rather than a pass-through to getting somewhere else.
The few events that are held in this space have garnered attention and success. Wheeling Heritage has hosted a Lunchtime Live! Series in this space, which attracted over 100 people each month to its two-hour afternoon event. The plaza also is home to the Wheeling Juneteenth Celebration, which attracts over 250 people annually.
The largest events held in this space are Party on the Plaza and Oktoberfest. Party on the Plaza, a private event hosted by a local civic group. In its inaugural year in July 2021, the day-long festival attracted nearly 1,000 attendees to downtown Wheeling for food, beverages and live music. We believe that if a ticketed event can garner this type of attention to the plaza, that a well-produced free concert series can have an even greater impact and provide additional amenities to those living and working in downtown Wheeling. Similarly, Oktoberfest is a community fundraising event for the local United Way that features free themed food, drinks, and live entertainment.
These events demonstrate what's possible for the Market Street Plaza if there's a greater investment in this space.
Thanks for voting. Online public voting is closed!