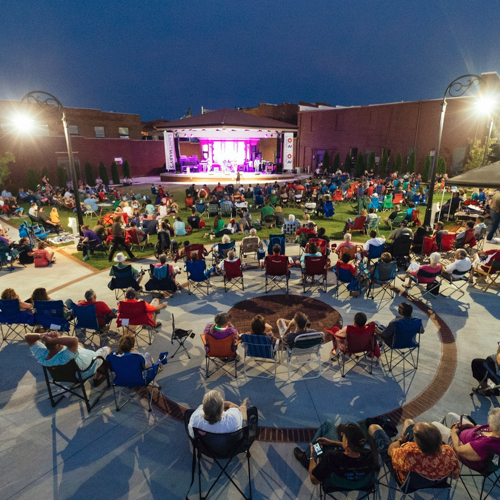 Main Street Russellville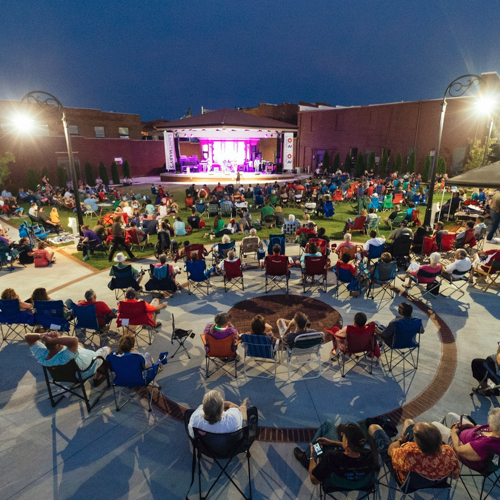 Main Street Russellville
Mission Statement
The purpose of Main Street Russellville is to revitalize and develop the downtown area of Russellville as a business and government center and as a cultural center for the River Valley. Through community effort, a strategy will be developed to build a vital and growing economy, improve the appearance of Downtown Russellville through historic preservation and good design and promote the image of Downtown Russellville.
Name of Public Space
Depot Park
City, State
Russellville, AR
Website
Organization Overview
For 27 years, Main Street Russellville has been a staple in the community. We are located in the Historic Train Depot in the heart of downtown. The depot is a restored public building that displays railway history and memorabilia. Because the building is open to the public, our Main Street organization is always accessible and ready to engage with our community. Main Street Russellville aims to promote and aid economic vitality to our downtown area. Among other projects such as downtown design and beautification, Main Street holds community events in the downtown. These include—a quarterly art walk to support local artists and musicians as well as businesses, Fall Festival and Chili Cook-off, and of course the Music Downtown @ Sundown Summer Concert Series. These events are all free to the community. As such a long standing member of the downtown revitalization movement, Main Street Russellville enjoys the respect and appreciation of the Russellville community. We are connected to the city and work closely with other civic organizations. This collaboration enables Main Street Russellville to have a wide and inclusive reach in Russellville and even surrounding communities.
Proposal Details
How will your town or city benefit from a Levitt AMP [Your City] Music Series and how will the series reflect the three main goals of Levitt AMP: 1) Amplify community pride and the city's unique character; 2) enrich lives through the power of free, live Music; 3) illustrate the importance of vibrant public Places?
Located between the cultural centers of Fayetteville and Little Rock, Russellville is home to about 30,000 people and Arkansas Tech University. While Russellville as a place has a strong history, the spirit and pride of Russellville is embodied in the people who live there.
During the Covid-19 pandemic, citizens made a point to shop and eat local—even if it meant getting items by porch delivery or from makeshift restaurant drive-thrus. Russellville was the first community in the county with a standalone triage Covid testing center. The nurses and doctors who staffed that center received donated meals every day the clinic was in operation. When a neighbor is in need, Russellville answers the call.
Our downtown historic district is home to many buildings on the National Historic Register. Depot Park where our music series would be held is across from our historic train depot and the tracks that carried troops from Russellville to fight in World War I. In the next year, the city will begin a project to replace old infrastructure downtown. The goal of this project is to look to the future and embrace the growth and potential of future generations. A Levitt AMP Music grant would bring people downtown to have new cultural experiences and keep our downtown lively and economically healthy while that construction happens.
A Levitt AMP Russellville Music Series would celebrate the heart and soul of both the people and the place that IS Russellville. Live music carries an energy that is immeasurable and helps citizens engage in a shared experience regardless of age, status, or race. Our city has grown exponentially in the past ten years and that has been accompanied by a shift in demographics. It is time to bring our diverse culture to the forefront in Russellville. We can do this through live music. Let Russellville set the stage for growth and opportunity in our city through the power of live music with a Levitt AMP Music Series grant.
Explain how the Levitt AMP [Your City] Music Series will play a role in enlivening the selected public space and surrounding areas.
In 2015 the city embarked on the construction of what would come to be known as Depot Park. The plan included a large green space surrounded by trees and landscaping as well as a stage for performances. This park is nestled in the heart of our downtown ensconced by local restaurants, shops, and art studios. Concert goers can enjoy a bite to eat and wander through our downtown before the show, boosting our local small business economy. This is the vision our city aspired to for many summer evenings. However, rising production costs have challenged this hopeful plan. By activating the space on a more regular basis with the energy and varied genres of live music, more people will be drawn to the park, our downtown and local businesses.
Unfortunately, our historic downtown is in desperate need of an infrastructure overhaul. City Corporation and the city of Russellville are partnering on a downtown construction project to replace sewer, water, utilities, sidewalks, and creating a "greatscape" including trees, lighting, benches and the like. This will address safety and other accessibility issues that remain in neglected areas of downtown. However, the challenge will be reminding the community that downtown remains open and needs revenue and business to survive the transformation. A Levitt AMP Music grant will amplify the importance of downtown to the community at large and encourage people to come out to dine, shop, and unwind in downtown.
Thanks for voting. Online public voting is closed!