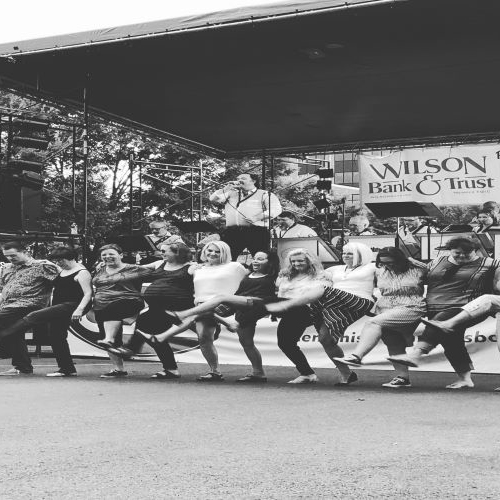 Main Street Murfreesboro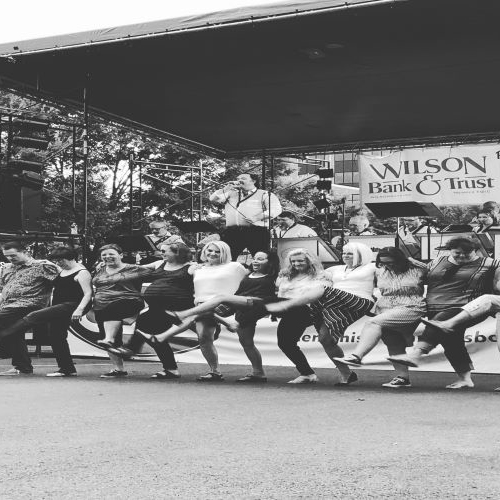 Main Street Murfreesboro
Mission Statement
Main Street Murfreesboro's mission is to enhance, promote, and maintain the historic downtown as the heart of our community.
Name of Public Space
Rutherford County Courthouse
City, State
Murfreesboro, TN
Website
Organization Overview
Main Street Murfreesboro was started in February 1986 as part of the National Main Street program. Main Street has been an active partner with both the City of Murfreesboro and the Rutherford County Government promoting the historical downtown as the heart of our community. Main Street's focus is on the economic development of small businesses located in the footprint of the historical downtown area. We do this by promoting our small businesses, providing free community events such as Friday Night Live concerts, art crawls, scarecrow displays, trick-or-treat around the square, Christmas tree lighting celebrations, business window display contests, JazzFest, and most famous is our Saturday Farmer's Market. Main Street Murfreesboro has four committees and a board of directors. The committees focus on Design, Organization, Promotion, and Economic Vitality. Our volunteers are made up of business owners downtown, property owners downtown, financial institutions, nonprofit organizations, and industry representatives. We also have both county and city government represented. Main Street Murfreesboro works with many nonprofits, tourist attractions in our community, and the university located just a few blocks from the downtown. We have experience, manpower through volunteers, and a positive reputation for coordinating events free for our community.
Proposal Details
How will your town or city benefit from a Levitt AMP [Your City] Music Series and how will the series reflect the three main goals of Levitt AMP: 1) Amplify community pride and the city's unique character; 2) enrich lives through the power of free, live Music; 3) illustrate the importance of vibrant public Places?
Murfreesboro will benefit from a Levitt AMP Music Series through Main Street Murfreesboro and our partnering organizations by having access to a safe, outdoor, free, family friendly concert series over multiple months that will strengthen community vibrancy through cross-sector and public/private partnerships with the arts by developing and investing in initiatives that improve health and quality of life for Tennesseans through the arts. The purpose of Main Street Murfreesboro's free events is to create a sense of place and add value to the livability of our city, add to the economic vitality of the historic downtown business district by supporting the small business owners located there, and build partnerships with local nonprofits, public and private sectors to achieve common goals. Main Street and the City of Murfreesboro will work to put artists back to work to assist with community needs by enriching the cultural tourism of Rutherford County and integrate creative arts use for mental and emotional health and wellness outcomes for those most affected by the pandemic. Main Street Murfreesboro created a strategic plan for 2022-2024 that includes two objectives, first being, "promote brand identity for the historic downtown as a sense of place for all in our community." The second objective is, "provide free downtown events to create a sense of place for our growing and diverse community." Our action steps include: "organize and market Main Street annual events including growing free music events downtown through increased marketing to diverse people groups," "establish more public and private funding sources through event sponsorships to offer free events to our community," and "track impact of Main Street events on the historic downtown and small businesses through attendance and sales in local downtown restaurants and stores during events."
Explain how the Levitt AMP [Your City] Music Series will play a role in enlivening the selected public space and surrounding areas.
The Murfreesboro downtown square went through a revitalization stage in the early 90's with the inception of the Main Street program, moving power lines underground, creating cross walks and ADA accessible sidewalks, and establishing streetscape. Over the past five years the downtown has seen a shift with property prices increasing, historic buildings being rented by new business owners, and restaurants investing in restoring older buildings. Murfreesboro is now one of the fastest growing cities in the country and urban sprawl is at an all-time high. Our city is now set up like a wagon wheel with pockets of communities that have all they need in their individual areas, but don't connect with each other. The historic downtown is at the center of all these pockets of communities and in the perfect location to bring people together. Main Street Murfreesboro is working harder than ever to promote the historic downtown as the heart of our community, with thousands of people moving into our city each week who do not know what a downtown square is or what it offers. Through the few music events we have been able to organize, averaging 2,000 people in attendance, we know there is a desire to gather together in open spaces and visit with friends and family, meeting new neighbors, and feeling like you belong in our city. Research shows that a healthy and vibrant downtown boosts the economic health and quality of life in a community. It creates jobs, incubates small businesses, reduces sprawl, protects property values, and increases the community's options for goods and services. A healthy downtown is a symbol of community pride and history. Through offering a series of live concerts downtown and cross promoting amongst three partners, including the City of Murfreesboro, we know we can have a greater impact on both our downtown space and our community overall.
Thanks for voting. Online public voting is closed!