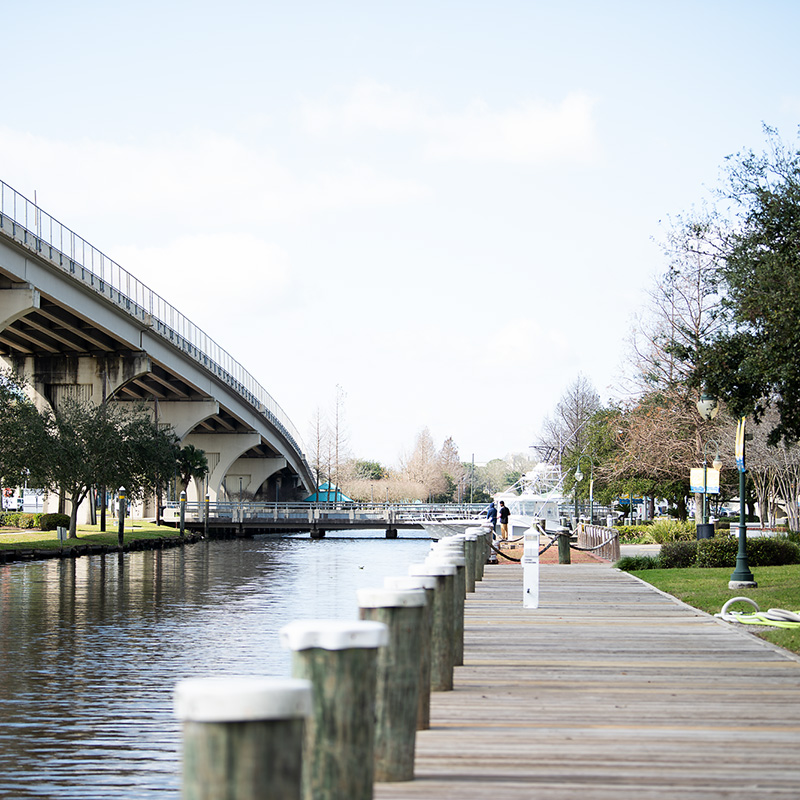 Houma Downtown Development Corporation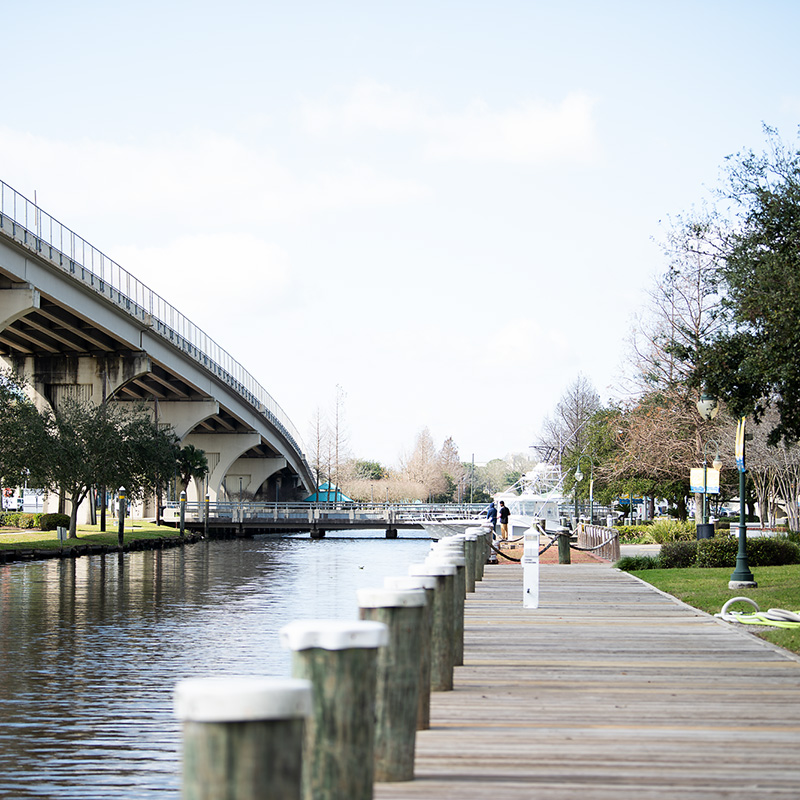 Houma Downtown Development Corporation
Mission Statement
To combine historic preservation of historic assets with prudent business practices and blends common sense with sound planning, economic development, promotion, and design.
Name of Public Space
Downtown Marina
Website
Organization Overview
The Houma Downtown Development Corporation (HDDC) has done outdoor programming for Downtown Houma for decades. The first program began in 1985 with the Christmas parade and continues to date. Then, Art After Dark was originated in 1994, which showcases the talents of local artists. After its success, Live After 5 was started in March 2002 ending in 2019 due to Covid-19. Live After 5 are free concerts put on for the community by local artists. It was held monthly for seven months. In 2022, the HDDC started Luminate Houma Downtown to help local musicians have a place to play. However, the space is too small and not conducive to the public for outdoor seating. The HDDC would like to start a class to teach people how to write their own music. The first day time outdoor festival was held November 2019 but never returned due to Covid-19 restrictions. The latest event is the White Boot Stroll which showcases Houma's cultural heritage. It celebrates the best of Terrebonne Parish's arts and culture. Businesses were paired with local artists and musicians. Streets were blocked off to allow pedestrians to easily explore shops and restaurants. This free event also allowed guests to enjoy live music, art installations, photo opportunities, an alligator petting station, and special promotions from restaurants. In its second year, it expanded and exceeded any expectations from the previous year.
Proposal Details
How will your town or city benefit from a Levitt AMP [Your City] Music Series and how will the series reflect the three main goals of Levitt AMP: 1) Amplify community pride and the city's unique character; 2) enrich lives through the power of free, live Music; 3) illustrate the importance of vibrant public Places?
Houma has been devastated by Hurricane Ida. This grant will help to build Terrebonne Parish back stronger than ever. It will provide opportunities for musicians and residents. Music is everywhere and an integral part of our lives in Terrebonne Parish. Being able to offer it free help brings the community back together. Those who are underprivileged will also be able to enjoy their love of music. Listening to music has countless benefits. It often encourages movement; this helps the elderly to still use their limbs and brain functions without strain. Children gain better control of their bodies while their little minds and bodies work together as one to create intentional movement. Music is a language spoken by everyone that fuels the soul. The elderly and young alike will be affected by the musical sounds. Music is said to enhance intelligence and focus, improve mental health, and boost the immune system as well as self-esteem and confidence. It can be used to relax, to boost and lift our mood, or to improve concentration. Between Covid-19 running rampant and the affects of Hurricane Ida, the town needs something to uplift its people. Being able to gather for a joyous occasion is uplifting and gratifying. Music can inspire and entertain, but it also has powerful psychological effects that can improve your health and well-being. At a time where mental health is at an all time low and affecting even the most unsuspected, the AMP concerts are much needed. It provides a sense of hope, normalcy, motivation, and an economic boost to a city struggling to get back what it has lost.
Previously, Houma had Live After 5, free concerts held monthly which ended due to Covid-19 restrictions. The grant will revitalize the concept and grow it bigger and better. The Luminate Houma Downtown concept, which started to give the local musicians an outlet post Covid-19, can be taken and expanded to reach its full potential. Terrebonne Parish strives to continue educating others on its rich culture.
Explain how the Levitt AMP [Your City] Music Series will play a role in enlivening the selected public space and surrounding areas.
In the early 1930s, the area was booming with commerce. It had a public school down the street and family housing. There was a local family seafood store, gas station and mechanic shop as well, all located within a two block radius. Over the years, the area became blighted and unsafe due to age and people dying. The area became run down, abandoned, and home to squatters.
Currently, Downtown Marina is a park funded through the KABOOM grant. Funds were provided to put playground equipment in area that has predominantly low-income families. Previously, the area had become run down due to time and neglect. Homeless people would move on the property. Now, it's a marina open for anyone to dock their boat day or night. The playground is open to the public and is accessible by all via foot, bicycle, public transportation, car, and is ADA accessible. The area is starting to come back to life with the playground and now, the monthly farmer's market, which has been operating for a year. Providing additional recreational possibilities promote the area as a tourist attraction, encourages family outings, and options for singles. It decreases people getting into trouble for lack of things to do in the area. The larger the availability of things to do decreases the chances of citizens looking outside of the parish to spend their time and money. It causes neighboring residents to visit and see what the hype is all about.
Thanks for voting. Online public voting is closed!