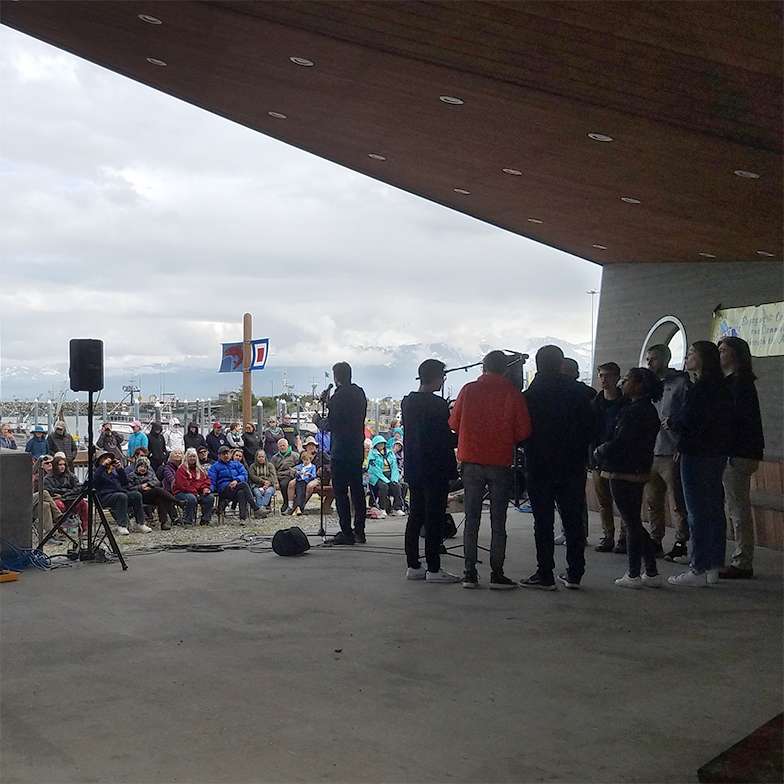 Homer Council on the Arts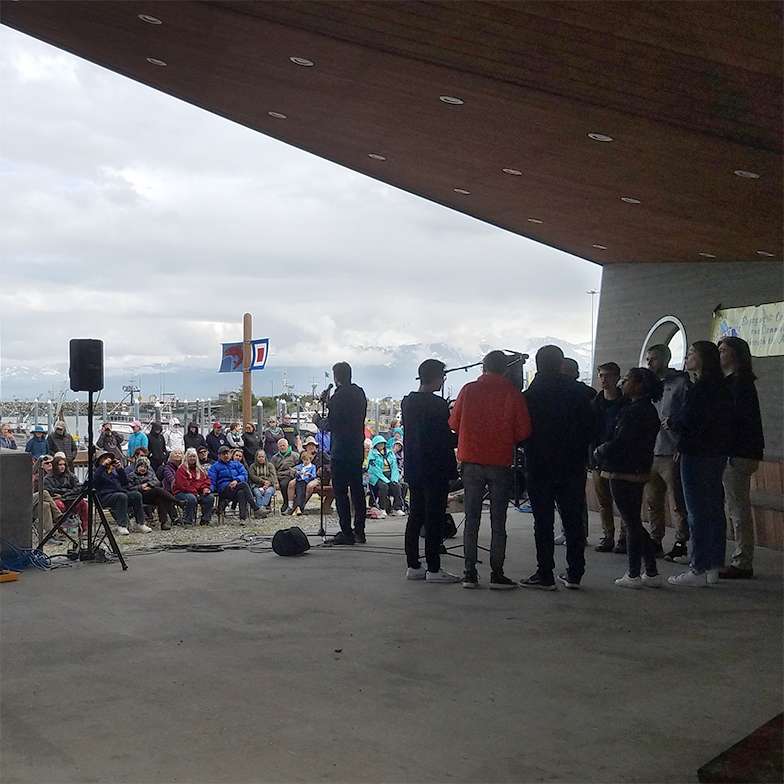 Homer Council on the Arts
Mission Statement
Homer Council on the Arts (HCOA) provides opportunities for all people in our community to experience and participate in the arts.
Name of Public Space
Homer Boat House
Website
Organization Overview
In 1958, advocates in Homer began to bring performing artists to rural Alaska as the Homer Concert Association, later incorporated as the Homer Council on the Arts in 1975. HCOA achieved nonprofit, tax-exempt 501(c) (3) status in 1982. In 2002, HCOA purchased its current facility, with active arts programming continuing both onsite and throughout the community. HCOA provides arts education for youth and adults; exhibition and performance opportunities for emerging, established, and professional touring artists, and serves as both a central clearing house and advocate for the arts in Homer.
Recognized as a state designated Local Arts Agency and "the backbone of Homer's energetic arts community," HCOA serves the lower Kenai Peninsula offering a menu of dynamic and innovative arts programs.
ARTS EDUCATION – HCOA offers a variety of classes and workshops for youth and adults in visual and performing arts throughout the year. Art a La Carte is an after-school youth educational series for grades 3-6. Each Spring, HCOA awards the Ron Senungetuk Summer Youth Arts Scholarships for students grades 9-11. During the summer, Art in the Park offers week-long and shorter courses for students K-12. All ages programs include take-home art projects, a Chinese painting series, and a wide-variety of artist-led workshops from painting and drawing to stained glass. In 2022, we are hosting a one-day music workshop, with plans to revive a summer youth music camp in 2023. A new multipurpose classroom and ceramics studio opening in 2022 brings the opportunity for youth and adult ceramics classes beginning during the summer of 2022.
PERFORMANCES – Homer Council on the Arts has presented touring artist performances since its founding. Touring performances are held in local community centers, churches, schools, and the Homer Mariner Theater. Presentations from recent years include Pink Martini, Ladysmith Black Mambazo, the Squirrel Nut Zippers, Zodiac Trio, and Endless Field. HCOA also organizes outreach activities to inform students of divergent artistic practices and perspectives. In 2022, we launched a new 2nd Friday series featuring emerging performers and experimental work in all genres, held in our own gallery.
GALLERY – Monthly group and solo shows rotate in our exhibit gallery. HCOA also manages the rotating gallery at South Peninsula Hospital (SPH), which directly serves its staff, patients, and visitors. Recurring shows include the Jubilee Festival of Youth Art each spring. We also present a member show in September, thematic art calls, and a nonprofit partnership exhibit each March. SPH shows run from 1-3 month duration, with sales managed by HCOA.
ARTIST SUPPORT – HCOA supports artists by providing opportunity for sales through the gallery, fairs, and festivals; teaching artist contracts for classes and workshops; a member feature and index on our website; and a range of artists resources including funding and exhibit opportunities both local and farther afield. HCOA also serves as an incubator and affordable venue for new projects, rehearsal space, and equipment to support community programs.
Homer Council on the Arts has a nearly fifty-year history in presenting performances to the local community. Our strong ongoing partnerships throughout the community including the City of Homer and partner arts organizations provide a diversity of resources and broad engagement. HCOA is responsive to community needs and experienced working with traveling artists. We believe that Levitt AMP [Homer] will be a tremendous success!
Proposal Details
How will your town or city benefit from a Levitt AMP [Your City] Music Series and how will the series reflect the three main goals of Levitt AMP: 1) Amplify community pride and the city's unique character; 2) enrich lives through the power of free, live Music; 3) illustrate the importance of vibrant public Places?
The City of Homer is often referred to at the Arts Center of Alaska. Despite a wealth of visual artists and galleries, and an active local music scene, there has never been an outdoor concert series in Homer. Homer's arts scene remains tied to its history steeped in marine trades and our sense of place. The Homer Spit is arguably the defining geographic feature of the city, a crossroads of arts, culture, recreation and industry. Hosting this performance series in the heart of the Homer Spit highlights the quirky, unique character of our community in all its diversity. Local residents, as well as visitors, flock to the Homer Spit every summer; a free concert series will capitalize on this community's crossroads and reinforce Homer's dynamic arts engagement. A major community fundraising effort built the Boat House Pavilion, and this performance series will further highlight the importance of this relatively new venue as a gathering space for music and celebration.
Explain how the Levitt AMP [Your City] Music Series will play a role in enlivening the selected public space and surrounding areas.
The Homer Boat House Pavilion opened in 2018 as the result of a broad community effort, born from the idea of creating a "people space" on the active Homer Spit. The relocation of the former Harbormaster's Office vacated land for the pavilion, as well as new adjacent public restrooms. The Boat House primarily serves as a meeting and resting space for individuals gathering for a sail or water taxi, or pausing after a meal or visiting shops. It is an accessible open-air pavilion, opening to a yard and expansive view of the Homer Harbor. The Boat House has hosted individual performances in the past, including the Navy Band Northwest Brass Quintet, the New Old Time Chautauqua Circus, the Yale Whiffenpoofs, and the Anchorage Bowl Chamber Orchestra, as well as pop-up performance by local ensembles the Bayside Buskers and the KP Brass Band. As an open public space, the pavilion is not generally available for reservations, but the City of Homer has agreed to make this possible for the Levitt AMP [Homer] music series. The Boat House is broadly accessibly and widely used, but has not realized its potential as a regular performance venue. Activating this space as a true performance venue will greatly enrich community engagement and participation in the Spit neighborhood. Performances will become a party of visitors' Spit experiences, expanding the economic impact for the neighborhood and providing a shared space for community celebration.
Thanks for voting. Online public voting is closed!