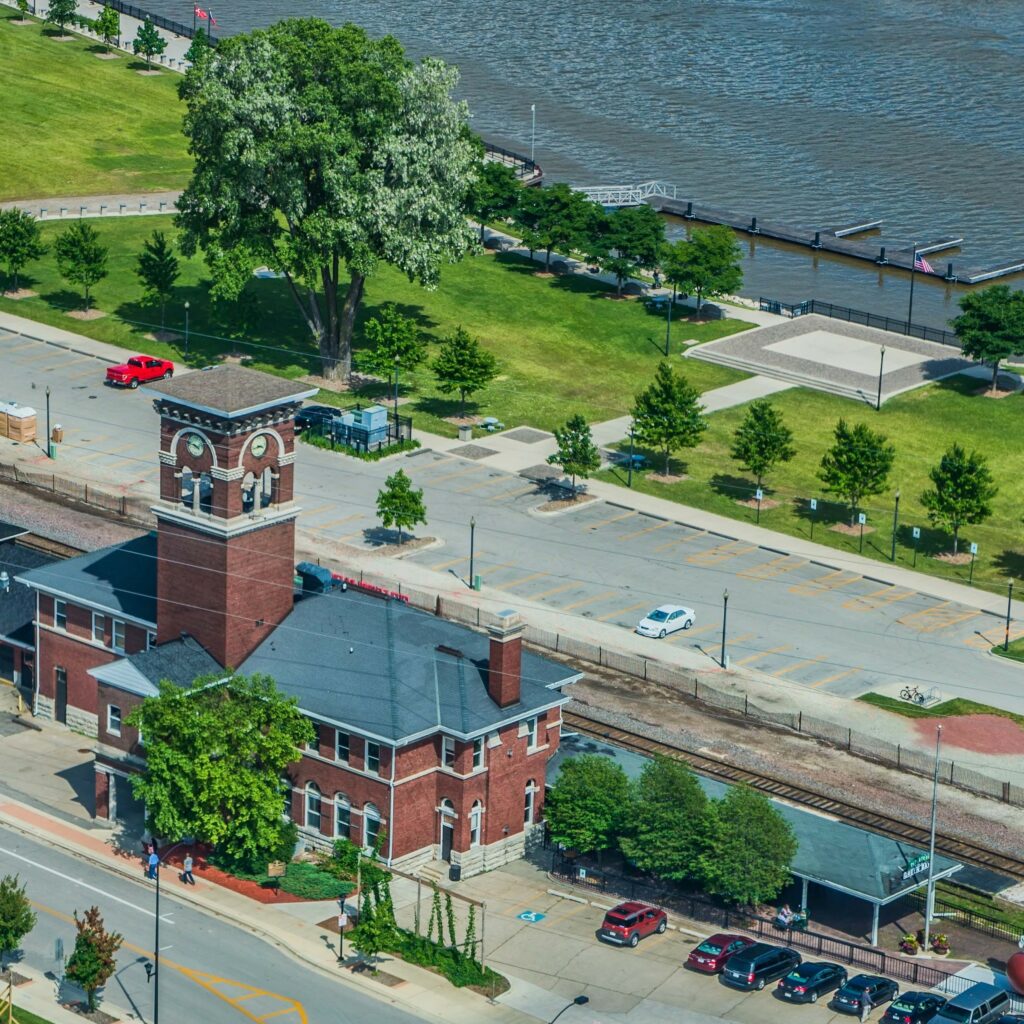 On Broadway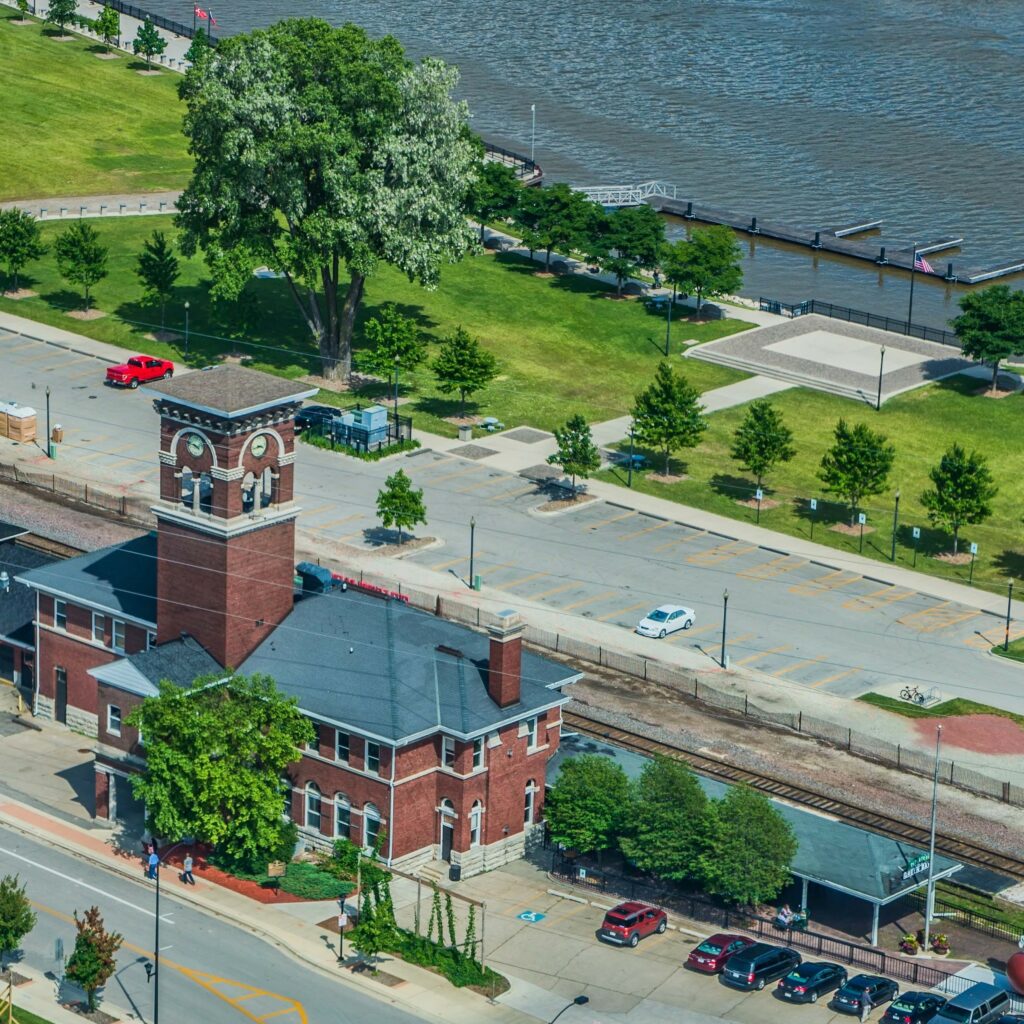 On Broadway
Mission Statement
On Broadway, Inc. will champion the historic Broadway District as the vibrant, engaging business and residential urban center of Northeast Wisconsin by focusing on strategic marketing and staffing, funding and sustainability efforts, event development and coordination of promotions, business and residential recruitment and retention.
Name of Public Space
Leicht Memorial Park
Website
Partners
Organization Overview
On Broadway, Inc. is one of three downtown revitalization organizations in Green Bay, WI. We were founded in 1995 as a Wisconsin Main Street program. The Broadway District has transformed from once being an area in the city that people avoided due to crime and unsafe activity to now being one of the community's most active and vibrant districts filled with boutiques, entertainment, restaurants and historic renovations.
We host some of the city's most significant community events including Wisconsin's second largest farmers market, an igNight Market series featuring live original music with dozens of artisans and makers, the city of Green Bay's Fourth of July celebration and many more throughout the entire year that attract food traffic to the district. Altogether, we host more than 50 events annually, drawing more than 400,000 people to our district each year.
Additionally, we partner with dozens of community organizations that host events of their own in our district to assist with promotion and business communication. Our relationship with the community (residents, businesses and visitors) and our proven success with event coordination and sets up our organization for success to host a returning Levitt AMP Green Bay Music Series.
Proposal Details
How will your town or city benefit from a Levitt AMP [Your City] Music Series and how will the series reflect the three main goals of Levitt AMP: 1) Amplify community pride and the city's unique character; 2) enrich lives through the power of free, live Music; 3) illustrate the importance of vibrant public Places?
There has been a strong focus in the City of Green Bay in recent years on ensuring our city is welcoming and inclusive to all. Creating a community that is truly welcoming requires offering consistent amenities and programming that feels accessible to all. On Broadway has long been a proponent of arts and cultural and connecting people through events. As events grow, we are constantly evaluating opportunities with partner organizations and leaders in the area on ways to enhance events.
Green Bay used to be filled with live music, mostly cover bands and country music, all summer long. While the community continues to grow, the quality of music has dwindled and we hear all the time that Green Bay is missing quality music that is accessible to all. Making this experience equitable will bring back the love for live music and get the community moving together to welcome talented musicians and grow the dreams of those who live here.
Wisconsin is known for having four beautiful seasons, but the winter months can get long and that makes the summer months that much sweeter for residents and visitors. We know that people are looking for vibrant public spaces to enjoy their time outdoors with friends and family. Creating space that people choose to spend their time is vital to a city and this park gives the perfect opportunity for improvements to be made.
We are currently working on a master plan with the City of Green Bay to create a site plan and design a permanent stage and pavilion that will bring this park to a new level of that can offer year-round programming. Being able to bring back the Levitt AMP Green Bay Music Series would bring those people who we want to know about this space and use it regularly and get them familiar with the park.
Explain how the Levitt AMP [Your City] Music Series will play a role in enlivening the selected public space and surrounding areas.
The selected site is one of the most accessible public spaces in our community, but also the most underutilized. Our city's history is founded on industry and is a port city servicing many businesses along the river and beyond for years. Riverfront access was taken up by commercial development and parking lots and was not envisioned as a space for leisure and recreation.
In the last 20 years there have been efforts made to build up residential units and create public space along the riverfront. The land for Leicht Memorial Park was donated to the city and created a public park, but without permanent amenities or programming, does not add value to the neighboring community.
The surrounding area is a qualified census tract and home to a densely diverse population in the city of Green Bay. Neglecting to program this area and create equitable access to quality entertainment is something that we as an organization want to change.
We feel that programming this park more often will bring attention of other organizations in the city to create additional activity more often.
Thanks for voting. Online public voting is closed!