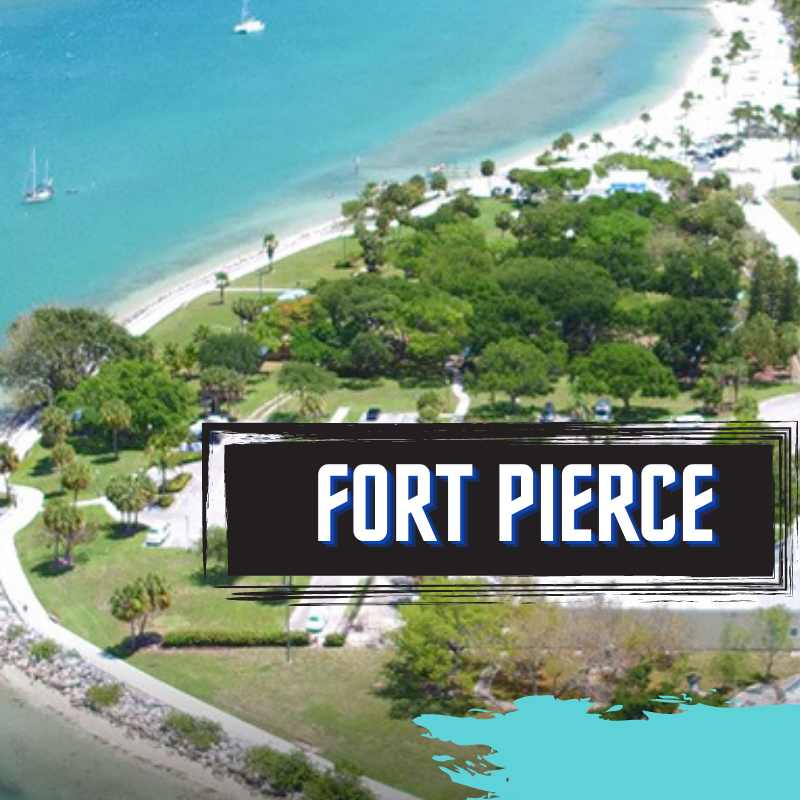 St. Lucie Cultural Alliance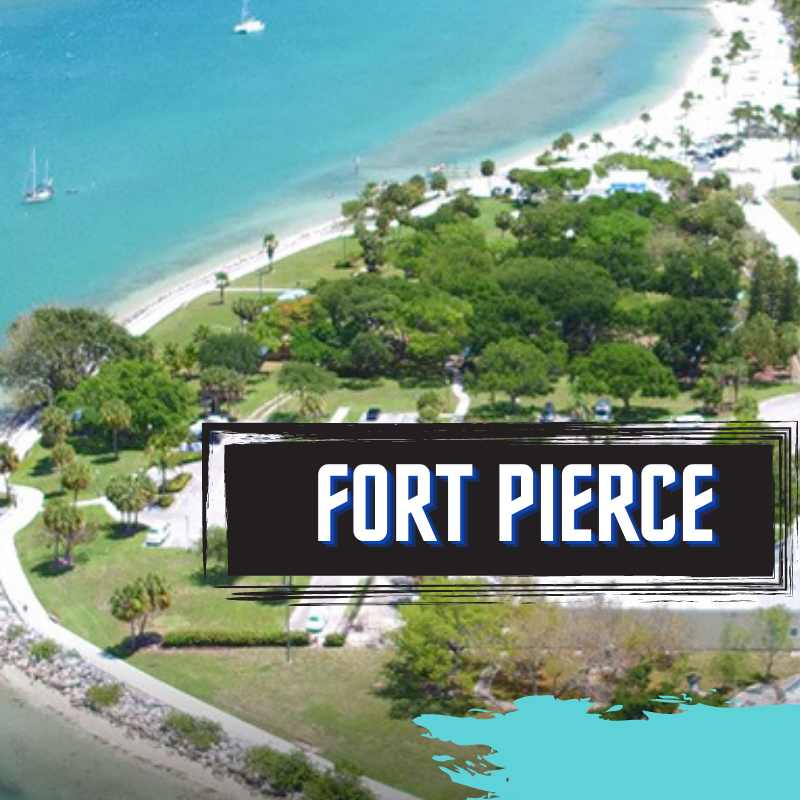 St. Lucie Cultural Alliance
Mission Statement
To lead the arts and cultural communities in building the vibrancy, education, and economic well-being of St. Lucie County
Name of Public Space
Museum Pointe Park
City, State
Fort Pierce, FL
Website
Organization Overview
Arts & Cultural Alliance of St. Lucie, DBA St. Lucie Cultural Alliance was formed in 2011 upon transition from the County's Dept of Cultural Affairs and in 2018the Cultural Alliance was reinstated as the County's Local Arts Agency (LAA). In 2020, after a national search for a permanent Executive Director, the Board of Directors, with the support of St. Lucie County administration and community input, unanimously appointed Alyona Ushe as its Executive Director. Ushe has over twenty-five years of leadership experience in launching and growing a wide range of diverse organizations for nonprofit institutions and municipalities. Her leadership repertoire ranges from Shakespeare & opera to country & blue and everything in between.
In August of 2021, Jake Sanders joined the organization as Community Engagement Manager. Cultural Alliance employs two part-time staff members: Terry Long, curator, and Muffy Charles, project manager.
In the most challenging of times, the Cultural Alliance achieved measurable and significant results:
• Increased membership revenue base by over 5000%
• Strengthened SLCA operating budget by 80% with diverse revenue sources.
• Added staff reflective of our diverse community
• Achieved In-kind contributions of $50,000 annually
• Conceived, created, and presented signature event, "Treasure Coast Arts & Mindfulness Fest." Recently secured $20,000 Title Sponsor for the 2022 Fall event
• Opened a new gallery in downtown Fort Pierce at a highly subsidized rate
• Secured new partnerships to present dozens of visual art exhibitions that generated revenue for artists
• Published biannual Art St Lucie magazine in collaboration with Martin Arts
• Expanded and enhanced monthly art walks in downtown Fort Pierce
• Launched Young Hearts to Arts, an annual student-art competition & traveling exhibitions at two public gardens-Heathcote (FP) & St. Lucie Botanical Gardens (PSL)
• Launched cabaret series featuring local musicians at 500 Orange Event Center in Fort Pierce
• Developed Arts Conserve the Environment (ACE) initiative to mobilize the community in artistic conservation practices to preserve the County's environment and its natural ecosystems
• Awarded National Endowment for the Arts (NEA) Grants for Art Project: RAP-Recycled Arts Project a pilot project launched at Creative Arts Academy of St. Lucie (CAST) in downtown Ft Pierce
• Developed "I am Still Standing" healing initiative with Inner Truth Project, partnering sexual abuse survivors with artists to visually interpret their healing process through art
• Established two affinity groups within the Alliance: The Artists Guild and The Musicians Guild
Creating connections and collaboration is paramount to the fulfillment of the Alliance's mission to leverage limited resources to address the many needs for creative placing making & cultural spaces. As a host city for the Levitt Foundation's AMP Music Series, we proudly welcome the opportunity to re-affirm our community pride by bringing people together, providing an outlet for stress through musical expression, and celebrating our city's unique heritage.
Proposal Details
How will your town or city benefit from a Levitt AMP [Your City] Music Series and how will the series reflect the three main goals of Levitt AMP: 1) Amplify community pride and the city's unique character; 2) enrich lives through the power of free, live Music; 3) illustrate the importance of vibrant public Places?
Amplify community pride and the City's unique character
Situated on the "Treasure Coast," and named after the famed sinking of a Spanish treasure fleet in 1715, Fort Pierce is one of the oldest communities on the east coast of Florida. Incorporated in 1901, the city grew from 300 pioneers to over 47,000 residents today and encompasses approximately 31 square miles. Fort Pierce is a diverse, yet neighborly community that embraces both its heritage's richness and the promise of the future in St. Lucie County. The city is home to celebrated African American artists, the Highwaymen Artists, a group of African American young men (and one woman) known for their distinctive paintings of Florida's natural environment and taught by A.E. "Bean" Backus, and Zora Neale Hurston, renown Harlem Renaissance author, anthropologist, and dramatist, who lived in Fort Pierce, during the final years of her life. Today Fort Pierce is rich in musical talent, yet an absence of performance and exhibition spaces inhibit its residents and visitors from enjoying cultural programing. Levitt AMP Fort Pierce will shine the light on the local talent, provide visual artists an opportunity to display their work and bring the community together at one of the most beautiful parks in the city.
Enrich lives through the power of free, live music
Levitt Amp Fort Pierce will provide a gathering place for all Fort Pierce residents to come together and listen to local and regional acts. No current programs or ongoing weekly musical events enable Fort Pierce residents to bring their chairs, meet up with their friends, and bring their families to gather in a safe, inviting environment. Music is a powerful tool that connects individuals and promotes trust, empathy, and relief from stress. When we dance and sing together, there is a sense of community, where everyone moves together with shared intentions and a mutual goal. Music is a collective experience that can overcome physical distance. The COVID-19 crisis is a clear example of how music provided an effective means of social connection in a time of social distancing. In the early days of the pandemic reaching Europe, the world watched as Italians emerged onto their balconies to sing the national anthem together and play instruments. In Naples, balconies of an apartment complex became stages for residents to sing songs together.
Illustrate the importance of vibrant public Places
St. Lucie Parks & Recreation completed a Master Plan to address challenges relating to the community's livability, sustainability, and resiliency. Parks can help create jobs, increase revenues, protect natural resources, shape urban form and character, expand transportation access, improve health and education, and strengthen families. Considering worsening wealth inequality, climate change, and political exhaustion, events like the Levitt AMP Music Series can be an oasis, bringing people together, and providing an outlet for stress relief and opportunities to improve overall wellness for the entire community.
In Fort Pierce, 29.4% of residents have an income below the poverty line, and the child poverty rate is 41.9%. On a per-household basis, 22.6% of families are below the poverty line in Fort Pierce. The location of the park, the proposed programming, and the outreach developed by St. Lucie County Parks and Recreations Department, Tourism, and St. Lucie Cultural Alliance will bring the entire community together to celebrate its beloved city and the camaraderie of all residents.
Explain how the Levitt AMP [Your City] Music Series will play a role in enlivening the selected public space and surrounding areas.
Fort Pierce is home to abundant water, making this area a special part of Florida. The location is ideally suited for marine, historical, and environmental, as well as a venue for outdoor entertainment.
Fort Pierce is also home to research facilities, including Smithsonian Marine Station, Florida Atlantic University's Harbor Branch Oceanographic Institute, and Ocean Research & Conservation Association (ORCA) all with robust scientific programs that rival major metropolitan areas.
The Federal Courthouse is in downtown Fort Pierce; USDA-AR and the University of Florida Institute of Food & Agricultural Science has a large presence in the city. Museum Point Park is situated in the center of the waterfront to draw visitors to its location as a community gathering place. The development of a Music Series is a consistent way to draw audiences to visit and stay downtown on a Friday night.
Less than a mile and a half is Indian River State College, and we will engage the leadership of the college to provide our students an alternative, free entertainment. In addition, there are 107 churches in Fort Pierce representing 32 denominations. We will work with all religious and civic organizations to make sure that Levitt AMP Fort Pierce becomes the town square for the entire community.
Thanks for voting. Online public voting is closed!