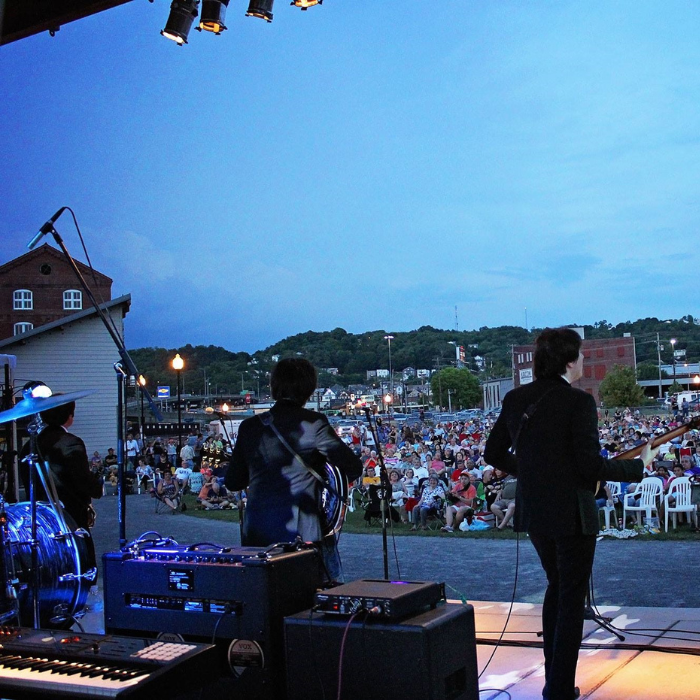 Allegany Arts Council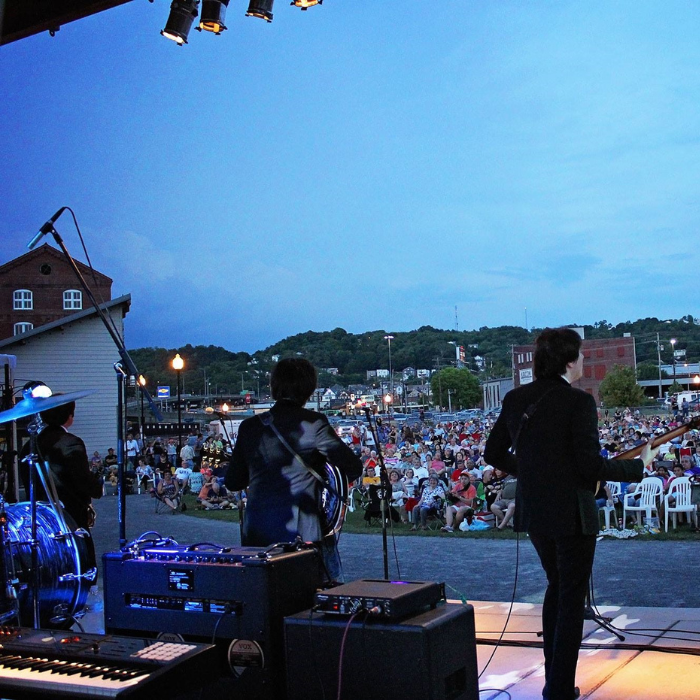 Allegany Arts Council
Mission Statement
The Allegany Arts Council cultivates the arts to enrich the quality of life in Allegany County.
Name of Public Space
Festival Grounds at Canal Place
City, State
Cumberland, MD
Website
Organization Overview
The Allegany Arts Council has served as the umbrella organization for the arts in Allegany County, Maryland, since 1975. One of 24 county arts agencies in the state, we promote awareness and engagement of the arts, support local artists and arts organizations, promote health and well-being, and contribute to economic development through the arts.
The Allegany Arts Council is located in downtown Cumberland, and serves as an anchor in the city's historic business district, where it operates a year-round professional art gallery hosting local, regional and national artists. The organization develops an annual calendar of workshops, performances, retail markets, and community events, many free to residents. Our mobile arts program, ArtLab, reaches deeply into our community, engaging children at schools, libraries and parks. We strive to offer a diverse array of programs, many times working collaboratively with partners in social services, recovery, and those serving clients with special needs and psychiatric conditions, to ensure the incredible and transformative power of the arts is available to every resident of our community. In addition to our own programming, we serve as a grantmaker, providing general operating support to local theatres, choirs and orchestras, and to individual artists.
Our long history of providing excellent and well-organized programming and reaching broad audiences will assist us in effectively administering a concert series with maximum impact on the community we serve.
Proposal Details
How will your town or city benefit from a Levitt AMP [Your City] Music Series and how will the series reflect the three main goals of Levitt AMP: 1) Amplify community pride and the city's unique character; 2) enrich lives through the power of free, live Music; 3) illustrate the importance of vibrant public Places?
Many people who have never lived in or visited Appalachia have perceptions of communities like ours, and while it may be challenging to hear, sometimes those "misconceptions" are correct—our community is poor and consistently ranked as one of the top 20 poorest counties in the nation; we are educated in numbers far below the national average; we have been deeply impacted by the loss of manufacturing and industry jobs, and we are waging a war against drugs—both due to despair and the arrival of federal and state correctional facilities in our back yard. If you drove through our community and saw many parts of it, you might be tempted to drive on, but if you did you might miss the extraordinary beauty that is part of our home and the resilience and strength of the people who live here.
What the opportunity to have a Levitt AMP Concert Series means to a community like ours is simply everything—a chance to change the narrative, to demonstrate that public and private entities can favorably work together and pursue common goals, to showcase that small and mid-sized towns can offer a competitive quality of life to metropolitan areas, and to bring together our residents and visitors to the center of our home—to add life into its veins and kickstart its heart. Our community is desperate for that opportunity. This isn't just a chance for free music—it's a chance to level the playing field, and a chance to change our trajectory.
As an arts organization, the applicant understands the unique power of the arts to transform lives and this series, if awarded, would bring members of our community together in ways that don't currently exist, removing barriers of transportation, cost and possessions to allow people to simply listen to good music. It is a chance to remind our community that while we may have many challenges, there is hope, and there are people committed to working together to make a real difference. Showcasing the beautiful Festival Grounds at Canal Place would breathe new life into a public space that is often overlooked, giving it a new purpose.
Explain how the Levitt AMP [Your City] Music Series will play a role in enlivening the selected public space and surrounding areas.
Canal Place is the first state-designated Heritage Area in Maryland, showcasing our community's history in manufacturing and transportation. Located on the Potomac River and at the end of the C&O Canal Towpath, it is the heart of the city of Cumberland, yet largely remains unused. For several years, discussion has taken place regarding the future of the site, with some suggesting it be broken into pieces and privatized. This loss would be devastating to our community, and would prevent future plans, including a river park, currently in development, from ever being created.
Canal Place is managed by a non-profit organization and led by a small team facing the same challenges many other non-profits face—inadequate funding and limited staff resources. While there has always been a desire to more actively utilize the space, capacity has been a limiting factor. The arrival of this grant presented opportunity for a new approach.
Prior to COVID, the applicant and management team had been exploring opportunities for partnership, but those plans were sidelined through the pandemic. Seeing the potential this grant could offer, we approached additional partners in city and county government, a regional university, tourism partners, and the county arts agency to share resources, combine expertise and apply for the grant together. In a community where entities have not always worked in tandem, amassing this much support and direct match funding for this application is an enormous step. If awarded, the series comes at a time when our downtown area is likely to be under construction, creating a positive opportunity to focus elsewhere; it brings considerable foot traffic to local attractions and other businesses and neighborhoods located in and near the site, and it creates an opportunity for community pride..
Thanks for voting. Online public voting is closed!