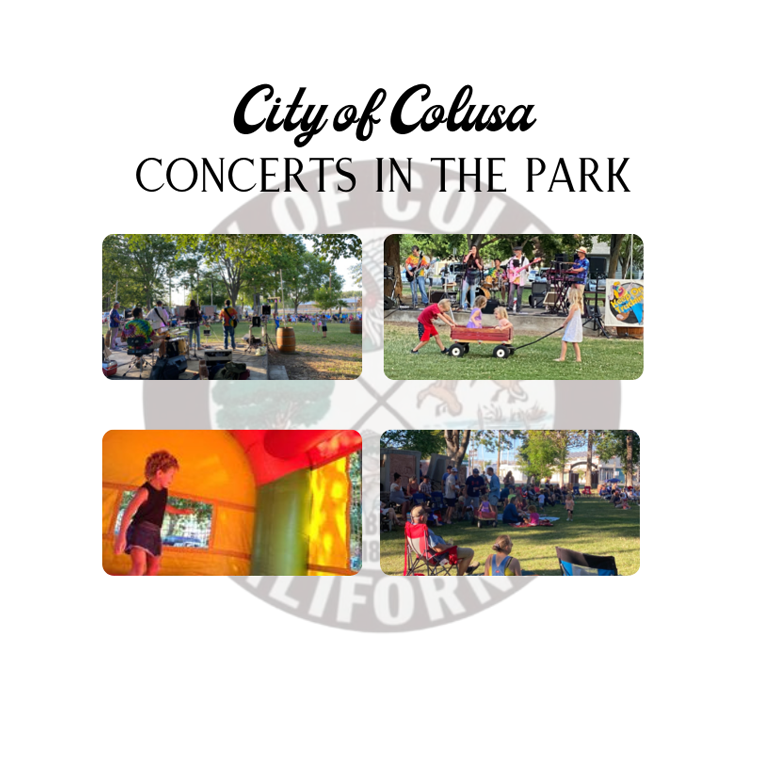 Colusa County Arts Council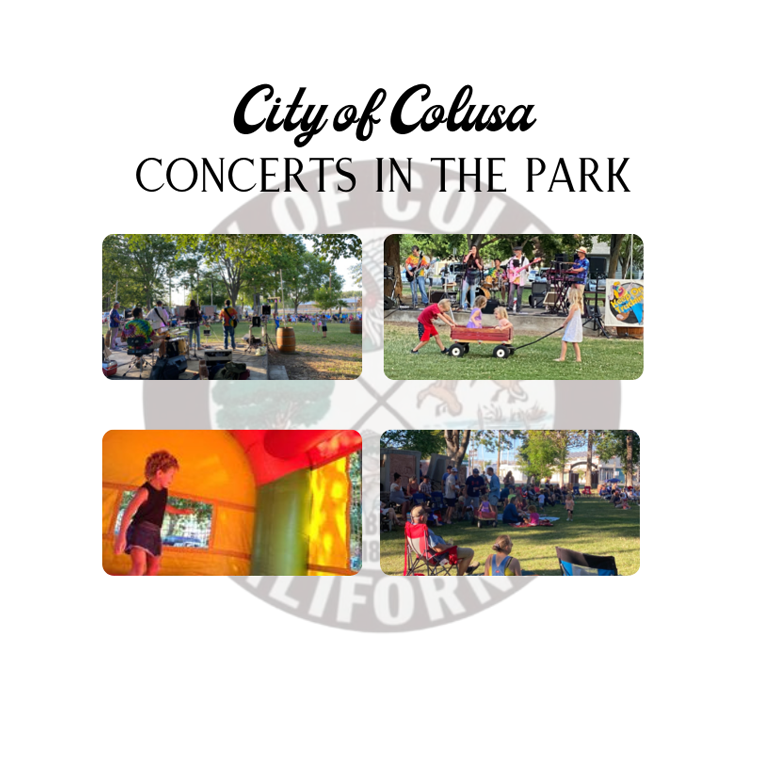 Colusa County Arts Council
Mission Statement
The Colusa County Arts Council's mission is to provide a county-wide arts program which will enrich all cultural groups of the community. We strive to bring visual, fine and performing arts. We encourage and assist in the development of local artists. We endeavor to provide viable educational arts programs. Foremost we want to provide an artistic voice for the diverse cultures of Colusa County.
Name of Public Space
Veterans Memorial Park
Website
Partners
Organization Overview
For over 30 years, Colusa County Arts Council has advocated and brought the arts to Colusa County. The Colusa County Arts Council was established to foster the arts by uplifting local artists and exposing the local community to the broader world of arts from outside its community boundaries. In order to reach its goals, it takes on several initiatives throughout the year. Some of its most notable community engagements are its Anchor Artist Program, Participation in the Colusa County Fair, Art Camp and Events, Summer Street Dance and its involvement with the current Concert in the Park Series. It represents the entire County of Colusa, which is a determinedly rural county in the northern part of the state of California. Because of the rural nature of the county's location, it is of critical importance to bring a little bit of the world to the residents of Colusa and to foster home grown art. The current concert in the park is a great way to enable community members to connect with art they would not otherwise have access to. It is especially important for the city of Colusa's severely disadvantaged community, for many this is their only chance to attend a concert. The expansion of the program would allow for us to have access to a greater variety of talent.
Proposal Details
How will your town or city benefit from a Levitt AMP [Your City] Music Series and how will the series reflect the three main goals of Levitt AMP: 1) Amplify community pride and the city's unique character; 2) enrich lives through the power of free, live Music; 3) illustrate the importance of vibrant public Places?
The City of Colusa has been the pride of the County and the economic epicenter of the agricultural community for many years. Unfortunately, the last few years have seen a downturn of community pride due to the stresses of the global pandemic but more specifically the stresses of being a rural community in a world under pressure of climate change and falling agricultural prices. The County has specifically been rocked by the drought and fires that have become a plague to Northern California. The Levitt Amp Your City Concert Series would go a long way to restoring community pride. Citizens of the city of Colusa and Colusa County could come together to just enjoy a park and connect with their neighbors. It would give residents a chance to connect to music and relieve nostalgic moments from the past, discover new beats or be transported through a new cultural experience. By putting on an event they can be proud off, it can also encourage residents to invite out of town friends and family to come for a visit as they show off their town park. It is especially important to give our disadvantaged community the ability to experience music that they would not be able to access without leaving the surrounding area. A privilege that usually is only enjoyed by a select few. Finally the importance of vibrant public spaces will be demonstrated as people take advantage of being outdoors, being active and being engaged. This will hopefully make it so that the community will also invest their time in future City Park beautification process by seeing what can be achieved.
Explain how the Levitt AMP [Your City] Music Series will play a role in enlivening the selected public space and surrounding areas.
Currently, Memorial Park is nice, and most people drive right by it daily without a thought about stopping to enjoy it because while "nice," it lacks all spark, especially considering it is one of the City's oldest and most prominent parks. People walking or driving by without the desire to stop is made even sadder, as this space is used to connect the memory of the brave men and women from our community who fought for us. By enlivening this City Park, we will be able to connect to our sense of history; we will give thanks to those who sacrificed for us, and we will show gratitude for the joy possible in the present and future. Artists will have a place to express themselves. The concerts will also bring much-needed economic development to the businesses in the historic district. Their pride in the surrounding park will hopefully be reflected in their companies, especially as it helps attract a bigger audience to that part of town. The events will breathe new life into bars and restaurants continuously struggling to stay afloat. It will give the people of Colusa a chance to showcase its status as a hidden gem.
Thanks for voting. Online public voting is closed!