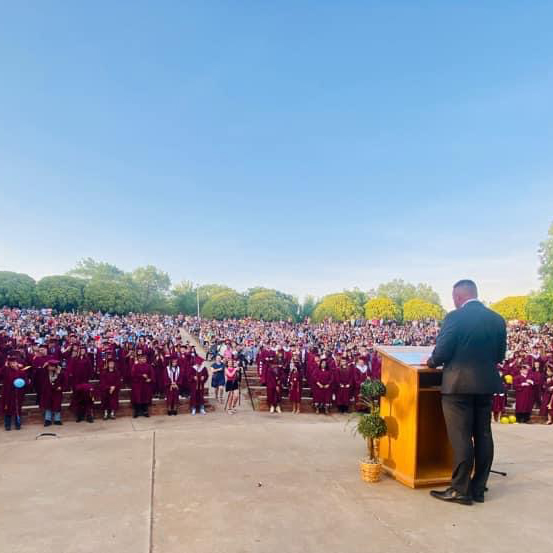 Scissortail Productions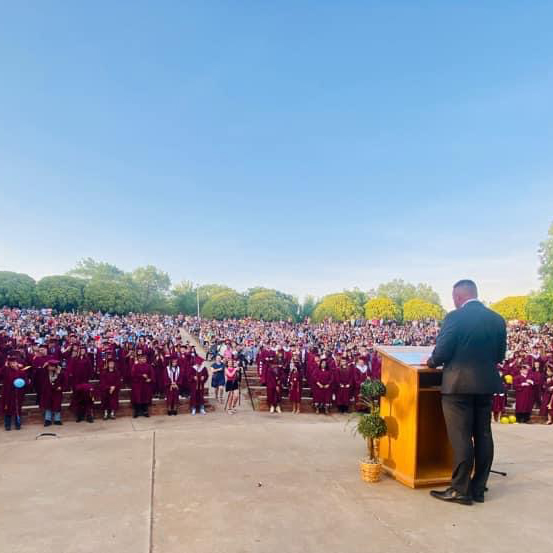 Scissortail Productions
Mission Statement
Scissortail Productions, Inc. is a not-for-profit organization developed to promote Western European Musical and Theatrical traditions for performance and education within in the State of Oklahoma and surrounding states.
Name of Public Space
McClain-Rogers Park
Website
Organization Overview
Scissortail Productions, Inc. (SPI) began in 2010 and was established to provide music/theater performances and arts education for the State of Oklahoma. SPI has grown from 2 performances a year to over 25 performances per calendar year; SPI provides over 20 art education workshops per year. SPI has 4 outreach programs: Scissortail Series of Classical Music, Rose Rock Series of Popular Music, Firewheel Readers' Theater, and Cross Timbers Art Education and Arts Administration consultations. SPI, in partnership with state and local stakeholders, provide free performances, educational workshops, and arts administration consultations to communities across the State of Oklahoma. SPI has a proven track record of arts productions and has remained in the black for all years of its existence.
The City of Clinton is known as the Hub City of Western Oklahoma. Located on I-40 and Historic Route 66, Clinton is a community that is rejuvenating itself as the nucleus of arts and culture in the western portion of Oklahoma. Historic Route 66 draws thousands of international and domestic tourists each year. The Levitt AMP Clinton Music Series would aid the furtherance of cultural tourism as many individuals will stay overnight to experience the concerts. The Levitt AMP grant would further solidify this city as the cultural heart of this region and will increase revenues for the City of Clinton and the quality of life for the residents.
Proposal Details
How will your town or city benefit from a Levitt AMP [Your City] Music Series and how will the series reflect the three main goals of Levitt AMP: 1) Amplify community pride and the city's unique character; 2) enrich lives through the power of free, live Music; 3) illustrate the importance of vibrant public Places?
The Levitt AMP Clinton Music Series will benefit the City of Clinton by creating a focal point for the City and the larger geographical area. During the 1920s-40s, Clinton supported 5 live theaters, 1 movie theater, and the first ballet company in Western Oklahoma. When the younger families began to move away from this community post WWII the arts community declined.
The goals for the Levitt AMP Clinton Music Series include returning the City's arts community to its former level of diversity and achievement so that community engagement and diversity can increase.
Specific goals are as follows:
• Attract people from surrounding areas and states
• Increase community revenues–both city and small business
• Cultural enrichment by exposure to many genres and artists
• Expand options for students and families
• Encourage local performing artists by mentorship from professionals
• Energize the struggling arts community
• Offer accessible and diverse family events
• Revitalize pride in the community with music series
• Encourage residents to create and sustain relationships: unifying the community through music
• Greater use of historic and acoustically designed bandshell
• Reinvigorate pride in the historic park
These goals fall into three categories:
1. To rejuvenate the arts and provide meaningful opportunities for families to enjoy diverse experiences. Clinton is located 2 hours west of Oklahoma City and 3 hours east of Amarillo TX. These distances make it difficult to access the arts communities in these cities.
2. To amplify the sense of pride in Clinton by giving it national exposure and connection to other communities. This may attract others from a variety of backgrounds who prefer a slower pace but are unwilling to give up a rich arts environment.
3. To foster a family-friendly and diverse environment that will enhance local relationships and encourage outreach through a variety of cultural experiences.
Explain how the Levitt AMP [Your City] Music Series will play a role in enlivening the selected public space and surrounding areas.
The bandshell and amphitheater in McClain Rogers Park was built in the 1930s by the WPA. The city's leadership is committed to the revitalization of this underused portion of the park for a wide variety of arts endeavors. This grant will provide the impetus for this facility to be appreciated for the gem that it is. The city is committed to the transformation of this venue. They have increased security and are upgrading equipment and parking areas. The park is within walking distance of several neighborhoods with ample parking for cars.
Much of the 15 acres of McClain Rogers Park is used extensively for sports. The City of Clinton would like to see the use arts activities increased. The proposed concerts will establish this space as a viable venue for the Levitt Series and as a viable venue for other arts organizations. This Levitt grant will bring focus to the historic bandshell, which has lovely acoustics. This focus will encourage other arts organizations in the proximity of Clinton and state-wide to consider this underused portion of the park. This will in turn increase awareness and use of this historic area and bring more revenue to benefit the residents of Clinton and surrounding small towns.
Thanks for voting. Online public voting is closed!