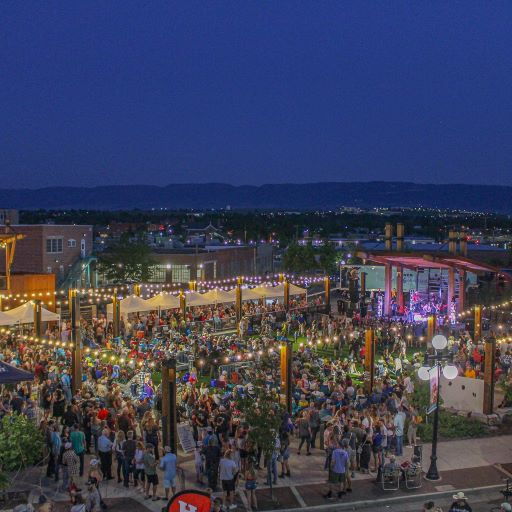 David Street Station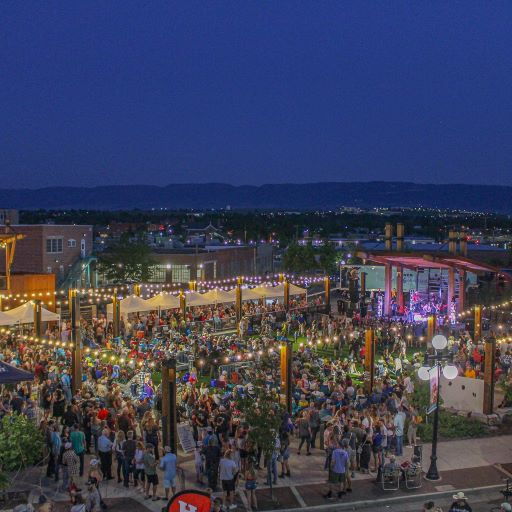 David Street Station
Mission Statement
To enrich the community and its visitors by offering a central gathering place that hosts a wide variety of events and activities to build a stronger Casper
Name of Public Space
David Street Station
Website
Organization Overview
Built in 2017, David Street Station has quickly become the gathering place for Casper residents. Whether it's cooling off at the Splash Pad on a hot summer day or skating with friends on our ice rink in the winter, there is always something to enjoy at our facility. David Street Station was designed specifically for live music and family-friendly activities that would always be free to the public. This year, our events include summer markets, family fun nights, a hot air balloon festival, movie nights, and our annual summer concert series. We are in the midst of our fifth year of programming and events at David Street Station. On average, we host about 80 events each year, all of which are free to attend. During the summers, we host a concert series that includes up to 10 free concerts for the community to enjoy. We are fortunate to be able to partner with a local bank, who sponsors our events and allows for us to pay for high-quality, talented musicians. This gives members of our city an opportunity to enjoy professional live music without having to travel to do so. If awarded this grant, we will be prepared for the Levitt AMP Casper Music Series, because we are already equipped to handle events of this capacity.
Proposal Details
How will your town or city benefit from a Levitt AMP [Your City] Music Series and how will the series reflect the three main goals of Levitt AMP: 1) Amplify community pride and the city's unique character; 2) enrich lives through the power of free, live Music; 3) illustrate the importance of vibrant public Places?
The community of Casper would benefit tremendously from the Levitt AMP Music Series grant. With support from Levitt AMP, our community would be able to cast a wider net by being able to work with musicians, artists, and performers from outside of our current reach. In doing so, we would bring more diversity and culture to our community. A partnership with Levitt AMP would amplify our community pride because it would help bring an even greater number of community members together. Live music events are critical to enriching the lives of community members. Many citizens of Casper aren't able to afford travelling out of town to go watch live concerts. Bringing these kinds of concerts to David Street Station would give us the opportunity to help our local population experience the magic and wonder of live performances. There is a power to public spaces that is unrivaled, and the energy and positivity those spaces create in a community are special. With all the negativity in the world and all the challenges in our daily lives, it's remarkable to see a space where everyone is getting along and living life with a smile. People are meeting new friends and reconnecting with old friends. Families are laughing and taking pictures. Friends are having conversations and making memories. That is the power and importance of a vibrant public space and with the help and support of Levitt AMP, we will continue our tradition of providing our community with amazing opportunities.
Explain how the Levitt AMP [Your City] Music Series will play a role in enlivening the selected public space and surrounding areas.
For the longest time, Casper's downtown area was dreadful. No one spent much time downtown. Then David Street Station came along–a beautiful downtown gathering space with the potential to transform downtown Casper into a lively local attraction. The only thing missing is high-quality live music. As a facility that relies solely on outside donations, David Street Station would benefit greatly from the funding that the Levitt AMP Grant would bring. We would be able to bring a variety of musical acts to our stage, rather than the same local and regional acts we get every year. The Levitt AMP Music Series would play a role in enlivening David Street Station, as well as downtown Casper. If selected as a recipient of this grant, we could bring diverse performances to the Casper area. This would help us to truly become the place where Casper comes together. As the second largest city in Wyoming, many surrounding communities look to us to be the first to evolve, so that they may follow suit. Bringing large-scale performers to Casper would not only help enrich our community, it would help enrich communities across the state.
Thanks for voting. Online public voting is closed!