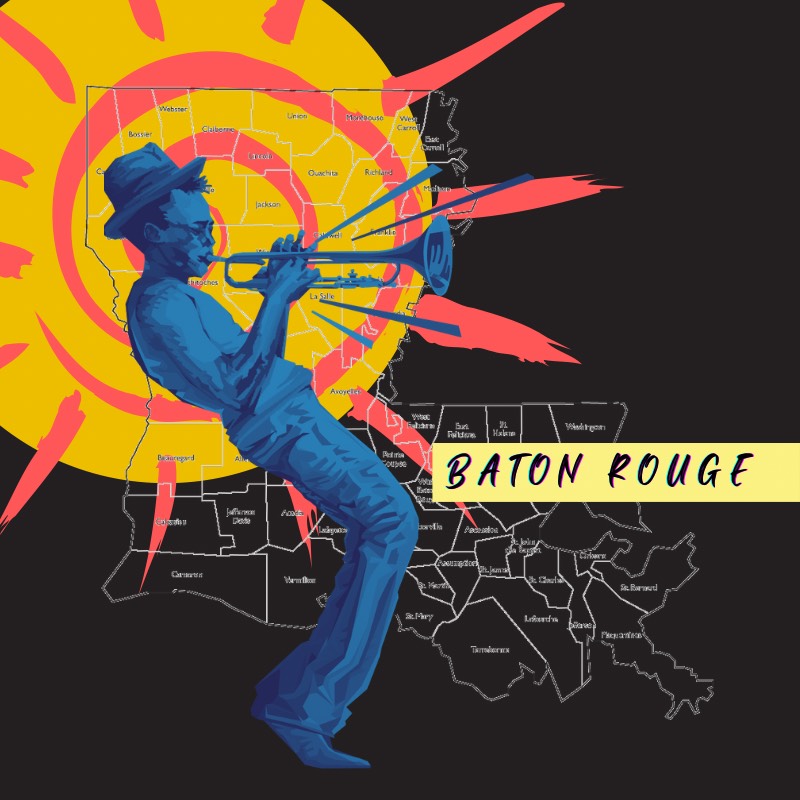 Scotland Saturdays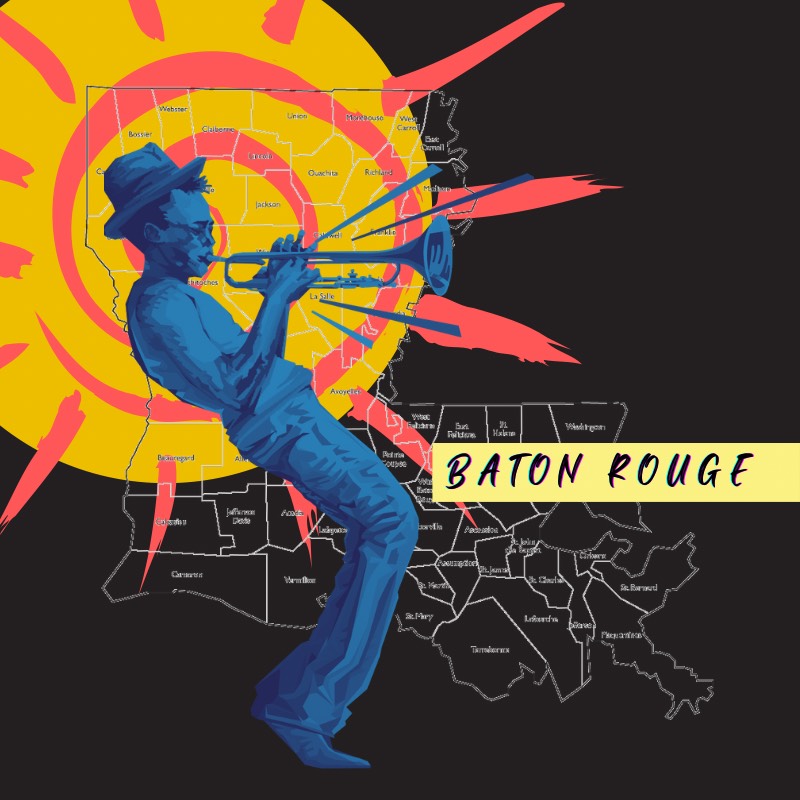 Scotland Saturdays
Mission Statement
"To reinforce harmony of the arts and community prosperity."
One of the most vibrant movements in the city, Scotland Saturdays is the cultural boom scene of North Baton Rouge. Since day one, a genuine love and passion for our own market patrons has defined who we are and what we do. The Open Market has become the place to patronize local business, see the arts and music scene, and is the place for everyone to socialize. There's always something buzzing in our spaces: new stalls or exciting events, so read on to discover more about Scotland Saturdays.
Name of Public Space
Scotlandville Plaza
City, State
Baton Rouge, LA
Website
Organization Overview
In June 2018, our founder Byron Washington had an idea to bring a market to North Baton Rouge. Scotlandville, being the heart of North Baton Rouge, has always been an economic hub so it seemed only right to begin the market there. What started off as just a few vendors meeting on the last Saturday of every month, quickly grew into a social hub of makers, thinkers, performers and the just the place to be on that Saturday every month. Though we venture into more than just the Open Market, Scotland Saturdays will always be about the organic people and creating spaces and places for our culture to thrive.
Proposal Details
How will your town or city benefit from a Levitt AMP [Your City] Music Series and how will the series reflect the three main goals of Levitt AMP: 1) Amplify community pride and the city's unique character; 2) enrich lives through the power of free, live Music; 3) illustrate the importance of vibrant public Places?
While legislation has effectively ended segregation, its physical lines and dividers are still very much real in Baton Rouge, as it is in many other southern cities. Events like the Jewish film festival, festival of colors (diwali), Chinese new year, book festivals, and other annual music and cultural are never marketed or promoted in North Baton Rouge, its businesses, schools, or community centers. This absence of communication leads to the exclusion, intentional or otherwise, of an entire section of the city and denying them the opportunity to learn from and about each other's culture: This subsequently deepens the divide that the city so desperately wants to bridge. Our event will ensure that everyone knows that they are not only welcome but needed in order for this to be considered a success. Many residents outside of NBR have not visited that part of the city in years, however over the last five years there has been renewed investment in NBR and businesses are thriving!
The Scotlandville community is abundant with pride and renewed excitement for the progress of their neighborhood and residents are excited for the opportunity to share that growth with their neighbors and visitors. Traditionally, citywide events have not been facilitated in NBR due to negative perceptions of the area and lack of infrastructural maintenance. However, since 2016, millions of dollars have been invested and hundreds of improvements made to make NBR an attractive destination for events, conferences, parades, and other large-scale events. A concert like the Levitt AMP series will monumentally elevate the prestige, capacity, and visibility that Scotlandville deserves after decades of grassroots investments in itself. A community needs a gathering place. In our increasing digital worlds, there are less and less spaces that we share that connect and bind people together. Places that are the homes of stories passed down from generation to generation. An award from the Levitt Foundation will give Scotlandville an updated, state of the art, and beautiful gathering space that will automatically become the home of Christmas Tree lightings, back to school bashes, father daughter picnics and other community led events that will foster memories that will forever live in the storied history of this community.
Explain how the Levitt AMP [Your City] Music Series will play a role in enlivening the selected public space and surrounding areas.
Scotlandville has a storied history in Louisiana, as the largest predominantly black town in Louisiana until annexed into the City of Baton Rouge in 1978. The pride in the community is palatable as you walk along the streets and meet its citizens. At its current use level, the plaza gets real tending to once a month. As an open space that elders, and youth of our community have to pass every day, a more conservative effort must be made to keep this area up, accessible, and safe for public use. There is a real thirst for family friendly music events and the community has been funding and promoting these types of initiatives through grassroots efforts. Through the years, even with the storied "Human Jukebox", living in the backyard, the connection to the musical culture of the community has been lost. A Levitt award will allow the community to have the opportunity to bring regular music back to The Plaza and for the first time in decades significantly invest in bringing arts and culture back to North Baton Rouge.
Thanks for voting. Online public voting is closed!